Optimize Yield in the Field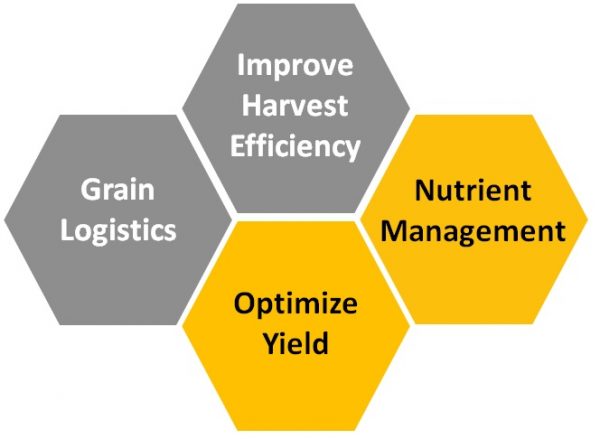 Combining Protein and Yield provides the complete story on Nitrogen Availability and Uptake across the field.
Agronomists and Ag Scientists have recognized that when the Protein content is less than 11.5% in cereal crops, then the Full Yield Potential may not have been realized. It has been proven in Australia and Canada that applying Nitrogen fertilizer to zones where the Protein is less than 11.5%, can produce a Positive Yield Response in the next crop.
Till now there has not been a way of measuring Protein in the field and identifying those zones where the Protein is low. The CropScan 3300H On Combine Analyser provides the Missing Piece of the PA puzzle… Nitrogen Availability and Uptake across the field.
The CropScan 3300H can increase farm income by 10-30%:
Increase crop payments by blending grain based on Protein.

Increase harvest efficiency through more accurate moisture measurements… Start earlier… Finish later.

Optimize Yield through simple VRF applications… The Sweet Spot

Reduce fertilizer usage
CROPSCAN AG CLOUD-BASED DATA STORAGE
Click the button below to sign up for an account to store your yield data in the cloud on the CropScan AG cloud-based data storage system. Access your data any time from anywhere using our simple login facility.