CropScan did its thing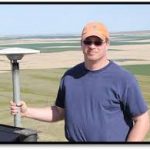 The CropScan did its thing. I didn't have to baby it or monitor it. This is the next layer to manage our fields.
Jess Wood
Montana, USA
I Know Exactly How to Change my Variable Rate Fertilizing Program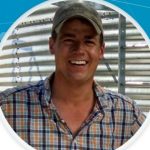 I used the CropScan in my HRW wheat crop last season for the first time – yields were phenomenal but protein was highly variable due to growing conditions. Now that I have protein maps I know exactly how to change my variable rate fertilizing program in order to make protein in the future and avoid discounts at the elevator.
Josh Jones
Troy, Idaho
The Sample Device Worked Faultlessly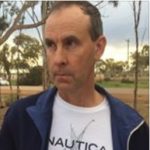 I'm particularly impressed with the way the sample device worked faultlessly for the entire time requiring no maintenance at all after almost 5 weeks of continuous operation and also pleased with the ease of dealing with any software issues online remotely mostly without me stopping harvesting.
Graham Popperwell
Western Australia
I Can See this Technology on Every Combine in the Future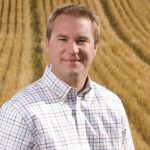 The ability to map protein and combine it with yield mapping is where the magic happens. The sensor gives you an average protein and moisture content for each hopper load. In cereals this may help you segregate high versus low protein wheat or malt barley. I've seen some producers do their own on farm blending using a grain cart. This technology would make it that much easier to blend grain when you know what you have.
I can see this technology on every combine in the future as it holds great potential to evaluate components of your agronomy program like fertility, fungicides, seeding rates and varieties. It can also be used to segregate grain based on moisture or protein content.
Steve Larocque
Beyond Agronomy, Alberata, Canada
The On Combine Protein Analyser is a Tool of Exceptional Value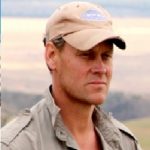 The Yield map correlates directly to soil performance and the Protein map is a very good proxy for plant performance. The Nitrogen data is what makes everything else fit together, ie, productivity and performance. The on combine protein analyser is a tool of exceptional value whose true value is only just starting to be well enough understood.
Michael Ayers
Field Systems, Adelaide, SA, Australia
It All Makes Sense
20 years of Yield Maps… cool but what do I do with them. 2 years of Protein Maps and it all makes sense.
Chris Holland
Young, NSW, Australia
The Missing Piece has Always Been Protein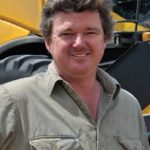 The point is that we don't get any profit benefit when our protein goes over 10.5% because we don't get paid a lot for protein, we get paid for tonnes, so we're not really getting any money back for nitrogen we're putting on if it isn't increasing yield.
The question is, how do you know what you're doing is right? That did bug me," said Matt. Your yields might go up and that's great, but yield is only one part of the puzzle. The missing piece has always been protein.
Matt Hill
Esperance, WA, Australia
Best PA Tool Around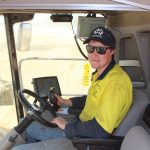 Making another $20/ha today by blending these two 100ha fields, not to mention the extra 6hrs of harvesting with moisture blending the last day and a half. Best PA tool around.
Broden Holland
New South Wales
Makes Blending a Breeze
Very happy with the decision to put a protein meter in the combine. Makes blending a breeze, not to mention the extra data for variable rate.
Bradon Mott
Western Australia
CropScan 3300H is a Great Solution
Working w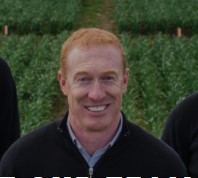 ith Next Instruments is making it easier for Ramsey Bros to offer our customers all the advantages of on-combine grain analysis. The CropScan 3300H is a great solution and Next Instruments have been a reliable, responsive and supportive partner. Their excellent training is helping us to fill a promising sales funnel."
Mick Hadley, Ramsey Bros – Riverton, South Australia
CropScan allows users to compare the quality vs the quantity of grain across each field.
The CropS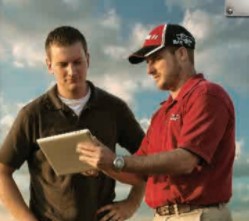 can technology supplied by Next Instruments has been a great tool for Farmers Centre WA and its customers. They have been great to deal with over the last 5 years of our partnership.
We are increasing the volume of units in our region every year on Case IH Combines, and finding that the end users are gaining major benefits by being able to accurately monitor their grain.
The data we receive from the CropScan tool allows our users to compare the correlation between the quality of grain vs the quantity of grain, all mapped out across each field. This information is what the farmers and their agronomist use to create variable rate maps. It also allows us to see real time measurements of oil, protein and moisture displayed on screen. It also gives us the ability of being able to monitor grain storage options, totals and averages all in the one place.
We see this as a valuable asset that we will be able to use in the future for many years to come, and look forward to growing our relationship with Next Instruments.
Russell Creedon   – Precision Farming Specialist    Famers Centre, Esperance, Western Australia
CropScanAg have been great to work with
Matt Moreland
Moreland Farms, South Haven, Kansas