Our Company
MEASURE     MANAGE     GROW
Next Instruments (previously trading as NIR Technology System) has been manufacturing Near Infrared analysers for the agriculture and food industry since 2000. In 2010, we restructured the company and formed Next Instruments Pty Ltd. In 2016, we consolidated all arms of the business under Next Instruments International Pty Ltd.
In 2000, we were the first company in the world to introduce a portable diode array spectrometer for use on farm to measure Protein, Oil and Moisture in grains and oilseeds.
In 2013, we introduced the CropScan 3000 On Combine Analyser and then in 2019 launched the CropScan 3300H On Combine Grain Analyser and CropScanAg Solutions Nutrient Management System.
With more than 2000 CropScan analysers installed around the world, we are the market leader in the NIR analyser segment of the Precision Agriculture industry.
In 2021, we have re-focused our business model to concentrate on the CropScan Analysers and CropScanAg Solutions services and products. The business will now trade as:

CropScanAg offers two revolutionary products to assist grain farmers increase productivity (Yield) and profitability (Protein/Oil) for their crops;

CropScan 3300H On Combine Grain Analyser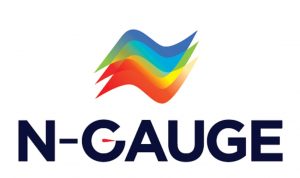 CropScanAg N-Gauge Nutrient Management System
The CropScanAg N-Gauge App is our latest development. N-Gauge is a mobile app that delivers the following services to farmers and their agronomists via their smart phone, tablet or iPad:
N-Gauge Logistics: Real-time display and management of the Quality and Quantity of grain harvested and stored on farm or shipped off farm.
N-Gauge Nutrient Manager: Real-time field maps and Variable Rate Fertilization maps to enable farmers to make immediate decisions as to when, where and how much N, P, K and S fertilizers are to be applied across the fields in order to optimize the Yield (Quantity) and Protein/Oil (Quality) of their crops.
Over the next two years, additional modules will be added to N-Gauge:
N-Gauge Soil Manager: Comprehensive diagnostics and analysis software of soil, nutrients, environment and yield objectives to provide in season VRF applications for N, P, K and S.
N-Gauge Greenhouse Gas Emission Manager: A software-based management system to monitor and document GHG Emissions and Carbon Sequestration on farm.
CropScanAg provides the complete equation required to generate simple yet accurate Variable Rate Fertilization prescriptions…. Closing the Yield Gap